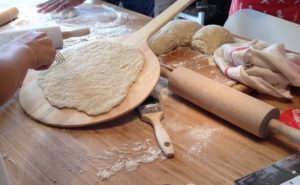 At our farm in Fagerlund, Vännäs, is Gullsjö Bread. Gullsjö because the lake where the bakery is located is called so. The idea of ​​my bakery I want to show with my log: A house surrounded by arms is the thought and care of the person who bakes in the bakery regardless of gender, age culture and language. Caring for the raw materials we handle. I want to take care of the calm and the tranquility that the bread makes for me and share my knowledge of craftsmanship.
After working for many beautiful years as a baker at the Kebnekaise mountain station, I wanted to do what I like most at home. In the summer of 2016, family, friends and I put up a small farm bakery and the dream could be realized.
ACTIVITIES AND PRICES:
Menus, 2-8 persons 110: – / person
Vegetarian lunch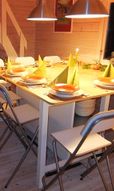 Moderate soup
Bread, snow and cheese
Dessert
meal Drink
Coffee
Pizza Lunch
Vedungnsbakad pizza
cabbage Salad
meal Drink
Coffee, tea and cake
Pre-booked 0703-72 11 04
Brödretrit
950: – / pers 2-4 persons
Craftsmanship basics
Em Tea, Sourdough bread, Sauna, Dinner (excl. Drink), Coffee, Tea, Overnight Loft, Breakfast With Own Bread. Linen and towel included
Full baking day
650: – / pers, 2-6 people
The craftsmanship basics, theory and baking. Fm fika. Lunch. Em. coffee. Bread
Half baking day
400: – / pers, 2-8 persons
Shorter intro in the background of baking. Baking, Lunch, Bread, Fm "fika" alt. em "fika"
Accommodation
B & B (Bed & Breakfast)
650: – / pers 2-4 pers.
Overnight at Loftet. Sauna, Breakfast, Linen and towels are included
B, B & B (Bread, bed and breakfast)
750: –
Bread baking, overnight stay in the loft, sauna, breakfast with own bread. Linen and towels are included.
Day rent / evening rental of the bakery incl. firewood
200: – / person min 600: –
Contact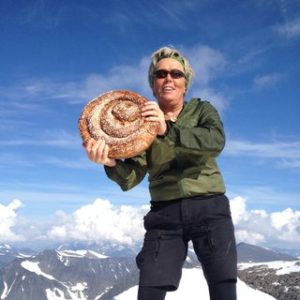 Helen Roslund
Fagerlund 106
911 91 Vännäs
 (0046) 070 3721104